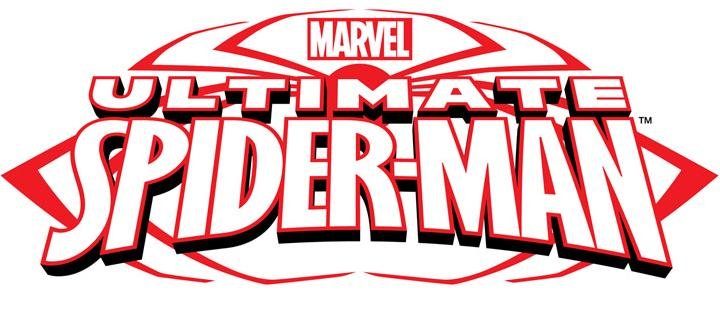 CHARACTERS · EPISODES · GUIDES · MEDIA · RELEASES · BACKSTAGE · FORUM
Please note this subsite is not updated beyond Season Three.
Updates on this subsite ceased as of January 2016.
The Marvel Animation Age home for the Ultimate Spider-Man animated series - including the original Ultimate Spider-Man seasons and the latter, retitled Ultimate Spider-Man: Web Warriors and Ultimate Spider-Man VS. The Sinister Six installments!
Ultimate Spider-Man brings a fresh spin on the classic mythos, with Jeph Loeb, Head of Marvel TV, headlining a dedicated team. This team includes the most sought-after and acclaimed writers in the comic and television industries, including Eisner & Emmy award-winning scribe Paul Dini (Batman: The Animated Series, Lost); Eisner award-winning writer Brian Michael Bendis (visionary behind Marvel's Ultimate Spider-Man comic series); and the red-hot creative powerhouse Man of Action Studios (creators of hit series Ben 10 and Generator Rex), comprised of lauded creators Joe Casey, Joe Kelly, Duncan Rouleau and Steven T. Seagle .
Steering Ultimate Spider-Man as the Creative Consultant, Dini will also write the series pilot; as Supervising Producers, Man of Action Studios will direct the writing staff, generate scripts and story edit; and Bendis, the man who reinvented Spider-Man for a new generation, will oversee the series as Consulting Producer.
"When we first sat down to discuss Ultimate Spider-Man, we put together a wish list of the most exciting talent working in animation who would bring the best voice and creative direction to the show - and I'm proud to say we got them all," said Jeph Loeb. "We want Ultimate Spider-Man to be a showcase for Marvel Animation and Spider-Man is the perfect character to give fans just what they want."
Working in the Marvel Universe for the first time, Dini explained, "As a lifelong fan of the Marvel Universe, I'm excited to tackle these characters in such a bold new series. Ultimate Spider-Man will bring fans a new take on their favorite friendly neighborhood hero- and some surprise cast members-- while staying true to what's always made Spidey so popular. We've got a superb creative team assembled with amazing stories to tell and I can't wait for fans to see what we've cooked up."
Bendis echoed those sentiments, exclaiming, "It's Ultimate Spider-Man, the animated series-and it happened in my lifetime! That's just so cool. I couldn't be more excited to be a part of this and here's to Jeph Loeb for putting it all together!"
Equally thrilled to join Ultimate Spider-Man, the Man of Action team explained, "We're looking forward to having a lot of fun working on Spider-Man. They've brought us in to help provide a unique vision for the show while remaining absolutely true to the character, so that's exactly what we'll be doing. Should be a great ride!"
Cort Lane, Vice-President of Animation Production & Development added, "From The Super Hero Squad Show to The Avengers: Earth's Mightiest Heroes, Marvel Animation is focused on making the best super hero shows for fans of all ages. Now, with this tremendous talent signed for Ultimate Spider-Man, we're about to give fans super-powered animation like they've never seen before."

Check out much more at Marvel Animation Age.
Ultimate Spider-Man, Ultimate Spider-Man: Web Warriors, Ultimate Spider-Man VS. The Sinister Six and related characters
and indicia are property of Marvel Entertainment, LLC, a wholly-owned subsidiary of The Walt Disney Company, 2001 - 2015.
Marvel Animation Age and everything relating to this site - copyright, 2015.
Proudly hosted by toonzone. Contact us.