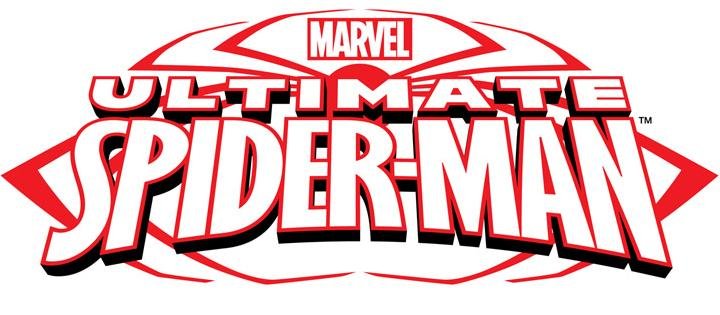 CHARACTERS · EPISODES · GUIDES · MEDIA · RELEASES · BACKSTAGE · FORUM
BACKSTAGE - STUDIO-CONDUCTED INTERVIEW
Spider-Man & His Ultimate Friends: Power Man
Luke Cage adds some extra power to the cast of Ultimate Spider-Man!
Luke Cage will lend his strength to the team of young super heroes in training as part of the regular cast of Ultimate Spider-Man!
When the show premieres during the Marvel Universe block on Disney XD on April 1, fans will meet a teenaged Cage—a.k.a. Power Man—as Spidey joins up with a team of S.H.I.E.L.D. trainees that also includes Iron Fist, White Tiger, and one more hero.
And with writer Brian Michael Bendis, who has long written Cage's adventures in the comics, acting as Consulting Producer on the series, fans may be tempted to accuse him of playing favorites. Power Man from Ultimate Spider-Man.
"There are some people who are more familiar with my work, who are going to think that I shoehorned Luke Cage into yet another project," admits Bendis. "I completely understand why that may seem to be the case, but Luke was on the team before I was on the team. As far as this cartoon went, it was something that the guys had put together before I had joined on.
"But it is fun to write him as a teenager, and I do sort of write him with the knowledge of the man he's going to become. That's kind of the way I wrote the Peter Parker in Ultimate Spider-Man for many years. You're writing the teenager who you know will one day become the Peter Parker we know and love. This is the Luke that will eventually become Luke Cage."
"He's a little more carefree," adds Head of Marvel Television Jeph Loeb. "While he's got street smarts, he doesn't have the same troubled past as the adult Luke has."
Both Bendis and Loeb see many of Cage's core characteristics reflected in the Power Man we'll meet in "Ultimate Spider-Man," ensuring he remains the same character.
"What we like about the Ultimate Spider-Man Luke Cage is that he's still instilled with his fierce sense of loyalty and family," comments Loeb. "It's an important theme to the new series and Luke embodies that well."
"I find him to be a very noble character," remarks Bendis. "That is not a word he would use to describe himself, which I think is the definition of nobility. He's the one that's the least neurotic about his heroism. [For him], that's what you do--you get super powers, and you do the right thing. There's something very cool about that. He's kind of like the rock of the team, just by the nature of him standing still, feet firmly on the ground, the others bouncing off of him. It's a nice chemistry."
Fans will know that Power Man and Iron Fist have a long history as a crime-fighting duo in the comics, and their interactions in "Ultimate Spider-Man" will pay tribute to that partnership.
"If there's anything not broken in comics, it's the dynamic between Iron Fist and Power Man," elaborates Bendis. "They're like the Laverne and Shirley of comics. They're the Odd Couple. They're fantastic together. And that dynamic only gets more interesting with the connection of the other three teammates. No matter what happens on the team, these two are good."
"They are best of friends--much like in the comics--but as teenagers we can see the less-than-responsible side of these heroes as well," promises Loeb.
Check out much more at Marvel Animation Age.
Ultimate Spider-Man, Ultimate Spider-Man: Web Warriors, Ultimate Spider-Man VS. The Sinister Six and related characters
and indicia are property of Marvel Entertainment, LLC, a wholly-owned subsidiary of The Walt Disney Company, 2001 - 2015.
Marvel Animation Age and everything relating to this site - copyright, 2015.
Proudly hosted by toonzone. Contact us.