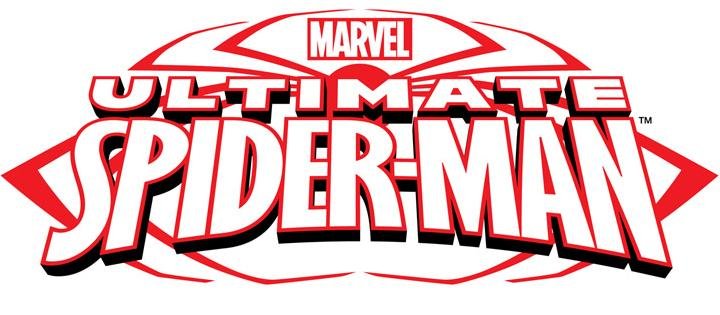 CHARACTERS · EPISODES · GUIDES · MEDIA · RELEASES · BACKSTAGE · FORUM
BACKSTAGE - STUDIO-CONDUCTED INTERVIEW
Meet the Men of Action: Joe Casey
Writer/producer Joe Casey talks about his work on the upcoming Ultimate Spider-Man!
Collectively known as Man of Action Studios, the team of Duncan Rouleau, Steven T. Seagle, Joe Kelly and Joe Casey, serving as Supervising Producers on Ultimate Spider-Man, have worked together in the world of animation for years, creating such shows as Ben 10 and Generator Rex.
Joe Casey has written countless Marvel heroes in the past, from the X-Men to the Fantastic Four and Avengers, among many other projects. Now he and the Man of Action group turn their attention to the new Ultimate Spider-Man animated series, the perfect venue for Casey's experience writing characters with not only great power, but great responsibility.
Marvel: Joe, how did you first get started in the exciting field of animation?
Joe Casey: Along with my partners in Man of Action, we created Ben 10 for Cartoon Network. It hit the boob tube in 2007 and, from there, we never looked back. Pretty good start, if you ask me...
Marvel: What's the single greatest joy of the medium for you as a writer/producer in animation?
Joe Casey: Probably seeing the kids these shows are made for react to them. Man of Action was brought in to help Ultimate Spider-Man grab that Ben 10 audience, that boys' action space that Disney XD wants to reach. I've seen firsthand when an audience of kids connects to the material, and it's pretty amazing. Wait until they get a load of our take on Spidey...
Marvel: With several Spider-Man shows over the years what do you feel will distinguish Ultimate Spider-Man from its predecessors?
Joe Casey: Not for nothing, but when it comes to TV animation, this is Marvel's first time at bat where they're in complete control of the show from day one. That means they've brought in writers and artists--not just the guys in Man of Action--that have hands-on experience in comics to make sure that, for once, guys who have actually worked on various Spider-Man titles are steering the ship.
Marvel: What about readers who are familiar with the mainstream Marvel Universe Spidey titles and the Ultimate Universe book? What should they expect in the new animated series?
Joe Casey: Tonally, this is different than any Spider-Man that's been seen in any medium. It's much wilder than anything we've seen before, especially in a super hero show. We were given a mandate to push the envelope in several areas, and that's exactly what we did. You're going to see a level of humor and insight into Spider-Man's view of the world that you've never experienced before.
Marvel: Now, for you as a writer, how do you approach an animated show script as opposed to a comic script? What do you feel are the important differences in the creative process for each and how are they most similar?
Joe Casey: When it comes to making comic books, along with my artistic collaborators, we're the sole authors of the work. Given that, comics reflect my voice in its purest form. TV animation is all about creating a product for mass consumption. For me, it's a different animal. There's a lot more collaboration involved. But, that's what you sign up for, so it's no shock. In fact, it becomes its own kind of creative challenge.
Marvel: You're well-known in comics for going against expectations and delivering something fresh; how might you apply that same way of thinking to Ultimate Spider-Man?
Joe Casey: I've done a lot of comics, and I think my whole career has been about going against expectations. I'm pretty sure that applies to Ultimate Spider-Man. It just feels fresh to us. I guess it's up to the audience to watch the show and we'll see if they feel the same way.
Check out much more at Marvel Animation Age.
Ultimate Spider-Man, Ultimate Spider-Man: Web Warriors, Ultimate Spider-Man VS. The Sinister Six and related characters
and indicia are property of Marvel Entertainment, LLC, a wholly-owned subsidiary of The Walt Disney Company, 2001 - 2015.
Marvel Animation Age and everything relating to this site - copyright, 2015.
Proudly hosted by toonzone. Contact us.