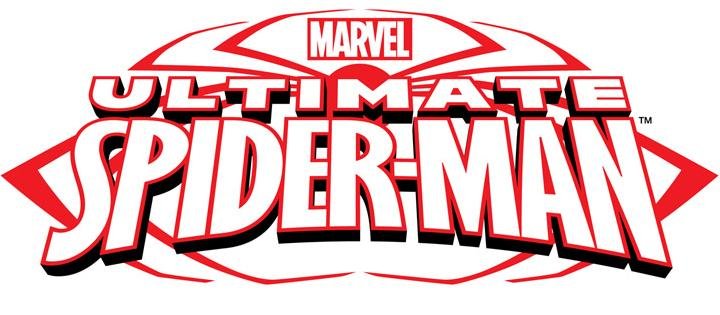 CHARACTERS · EPISODES · GUIDES · MEDIA · RELEASES · BACKSTAGE · FORUM
RELEASES - MARVEL'S ULTIMATE SPIDER-MAN: AVENGING SPIDER-MAN
Marvel's Ultimate Spider-Man: Avenging Spider-Man
Studio: Walt Disney Studios Home Entertainment
Plot Summary:
Over the past year, Peter Parker has been saving New York City from evil villains as the masked hero, Spider-Man while balancing his heroics with homework and friends. When S.H.I.E.L.D. Director, Nick Fury, offers Peter the chance to raise his game to the next level…to become The Ultimate Spider-Man, Midtown High becomes a secret operations base for young heroes under the watchful eye of Fury and the school's new principal, Agent Coulson. Spidey takes on S.H.I.E.L.D. missions across the Marvel Universe, encounters new villains, and battles his biggest threat yet…teen high school drama, in this funny and action–packed new series!
From Marvel comes Spider-Man, one of the world's favorite Super Heroes in an all-new animated adventure that kids will want to own and watch over and over again! Available for the first time on 2-disc DVD, Ultimate Spider-Man: Avenging Spider-Man is complete with never before seen footage only available with purchase of this 2-disc DVD.
DVD Bonus Features:
-"Spider-Man Takes On..." - Utilize custom stylized animation to demonstrate Spider-man's take on mundane tasks, such as taking out the trash, or texting while swinging
-Easter Eggs on Menus
-Trailers
Episodes:
Disc One: Great Power, Great Responsibility, Doomed, Freaky, For Your Eye Only, I Am Spider-Man
Disc Two: Flight of the Iron Spider, Exclusive, Field Trip, Home Sick Hulk, Run Pig Run, Not a Toy
Street Date: February 5, 2013
Release Format: Two-Disc DVD
Suggested Retail Price: $26.99 (US only)
Feature Run Time: Approx. run time 270 minutes
Rated: TV-Y7-FV
Aspect Ratio: 1.78:1 Widescreen (Enhanced for 16X9 televisions)
Sound: Dolby Digital 5.1 Sound
Languages: English and Spanish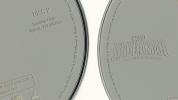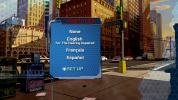 Marvel's Ultimate Spider-Man: Avenging Spider-Man DVD Release Review
By James Harvey
Twelve episodes of the latest web-slinging animated series Ultimate Spider-Man are now available on home video in a two-disc DVD collection from Walt Disney Studios Home Entertainment, peppered with a handful of bonus material, and fan or not – viewers will pretty much get what they're expecting with this release. Given the focus of this review is on the actual Ultimate Spider-Man: Avenging Spider-Man DVD release, my thoughts on the show itself will be brief.
Personally, I enjoyed the two-part series opener. It had some problems and was a bit of an adjustment (to say the least) after The Spectacular Spider-Man (without a doubt, the best Spidey toon to date), but I thought it was harmless fun. Very flashy, lacking substance, but overall watchable and worth a couple chuckles. But then, as new episodes came and went, the faults and flaws started to pile up quickly, warping Ultimate Spider-Man into this weird almost Family Guy-esque take on Spider-Man and His Amazing Friends. On top of that, there was no consistency or real continuity for the series, along with gaping plot holes and unanswered questions. One episode could be atrocious, another tolerable, another good...and it was a total crapshoot. Viewers tuning in week after week had no idea what to expect quality-wise from Ultimate Spider-Man.
In all honesty, it is possible that this show suffers from having to follow The Spectacular Spider-Man (again, best Spidey show ever). But, the Marvel Animation cartoon does have some redeeming values. The animation is consistently top-class with most of the character designs looking nice (though usually somewhat bland). But, even with that taken into consideration, it's a mixed bag of quality. Whether a casual viewer or a die-hard fan, enter at your own risk.
Like I said, a brief look at the series. Ultimate Spider-Man episode-specific reviews can be found elsewhere on this site.
Moving on to the DVD home video release, it's a pretty fine release along the lines of the recent The Avengers: Earth's Mightiest Heroes DVD titles, also from Walt Disney Studios Home Entertainment. The extras are superfluous and nothing major to write home about, but the overall quality is pretty excellent all things considered. Extras consist mostly of previews and some "Spidey takes on" animated gags. The gags consist of recycling footage from the series to fit whatever topic Spidey plans to look at (like "texting while swinging," which goes...pretty much how you'd expect). There's a chuckle or two to be found, but nothing of note. The main menus for each disc also contain little easter eggs, all accessible by clicking the little spiders found on the main screen. Click on one and you'll be treated to brief clips from the animated series (usually just the cutaway gags). Again, nothing major.
On the major upside, the audio and video quality is pretty spectacular. As good as it gets for standard definition DVD, I imagine. The image looks crisp and sharp with nary a fault to be found. An absolutely fantastic looking release in terms of audio/video quality.
There is one last thing I need to point out about this DVD title, though - the approach to the episode order for this release is slightly baffling. I understand Ultimate Spider-Man is trying to capitalize on the current buzz around The Avengers by including the heavy-hitters from the team on the episodes for this release. That's understandable and, from a marketing standpoint, it makes total sense. I imagine the episodes skipped-over in this release because of that will be featured on the next Ultimate Spider-Man DVD – I'm also fine with that. The problem? Of the episodes included, they're not in order. The first three episodes of the series are, and I assume done only to establish the series for those watching the show for the first time on home video, but after that? No order whatsoever. For example, the second appearance of the Hulk in the series, "Home Sick Hulk," appears on the set before his debut episode, "Exclusive." There is no rhythm or rhyme to the order here. Granted, there's little continuity from episode to episode, but this just seems odd, sloppy, and slightly frustrating. Bizarre, really.
Overall, if you're a fan of the show, then pick up this release. I sincerely doubt the viewing audience will have an issue with the episode order on Ultimate Spider-Man: Avenging Spider-Man, and future releases of the show will fill in the gap. Twelve episodes in one collection is a good start to the Ultimate Spider-Man home video collection, and with more titles on the way, one can assume the show has a healthy retail shelf life ahead of it.
Check out much more at Marvel Animation Age.
Ultimate Spider-Man, Ultimate Spider-Man: Web Warriors, Ultimate Spider-Man VS. The Sinister Six and related characters
and indicia are property of Marvel Entertainment, LLC, a wholly-owned subsidiary of The Walt Disney Company, 2001 - 2015.
Marvel Animation Age and everything relating to this site - copyright, 2015.
Proudly hosted by toonzone. Contact us.