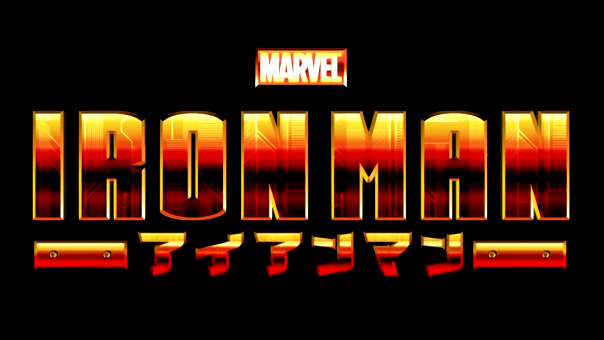 MAIN · EPISODE GUIDE · MEDIA · COVERAGE · BACKSTAGE · FORUM


Experience Iron Man Anime! Tony Stark arrives in Japan to help implement his goal of world peace by building the Arc Reactor, a carbon-neutral power plant, that once operational will be able to provide limitless (thus free) energy to the world. Set to retire his Iron Man persona, and about to mass-produce a line of Iron Man armor known as "Iron Man Dio," Stark's plans are derailed by a series of high tech Mech monsters. Zodiac, a top secret organization funded by the terrorist group A.I.M. is out to disrupt the Arc Station, steal the Dio armor and put an end to Iron Man. The Armored Avenger's fight is only just beginning. The Iron Man Anime stars Adrian Pasdar as the voice of Tony Stark. Continue below for the original announcement press release, issued June 2011.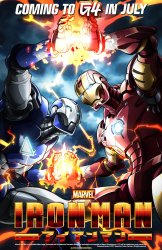 This summer, G4 and Marvel team up to bring fans a whole new way to see their favorite Super Heroes with the premiere of the original Marvel anime series "Iron Man." The eagerly anticipated series will air exclusively on G4 with twelve half-hour weekly episodes that include interconnecting storylines and cameo appearances by several popular Marvel characters. G4 viewers can be part of all the action when "Iron Man" premieres on Friday July 29th at 11pm ET/PT and then air weekly Fridays from 11:00-Midnight ET/PT with "Wolverine." With epic battles, action-packed storylines and mind-blowing animation, these series star some of the most popular Super Hero comic book characters of all time. And for more intense action, new Marvel anime series—X-Men, Wolverine, and Blade—will premiere later this year, exclusively on G4.
G4 is the exclusive U.S. television home of the four brand-new anime series, guided by New York Times best-selling author Warren Ellis (Iron Man: Extremis, Astonishing X-Men: Xenogenesis) and produced by Madhouse for Marvel Entertainment and Sony Pictures Entertainment Japan (SPEJ). Adrian Pasdar ("Heroes," "Castle," "Profit") will lend his voice to the character of Tony Stark in "Iron Man."
In an effort to make amends for his past in weapons manufacturing, Tony Stark has dedicated himself to building the world up rather than tearing it down. Traveling to Japan to build a new arc reactor that will deliver unlimited free energy to the Japanese people, Stark is challenged by the Japanese government and the media when he attempts to import the necessary nuclear priming device. When the nuclear reactor is repeatedly attacked by the mysterious Zodiac consortium, Stark must gather his allies to take on Zodiac and its mastermind.
The "Iron Man" anime series are produced by Madhouse, Marvel Entertainment and Sony Pictures Entertainment Japan. Sony Pictures Television is the distributor.
Marvel Entertainment, LLC, a wholly-owned subsidiary of The Walt Disney Company, is one of the world's most prominent character-based entertainment companies, built on a proven library of over 8,000 characters featured in a variety of media over seventy years. Marvel utilizes its character franchises in entertainment, licensing and publishing. For more information visit http://www.marvel.com/.
G4 offers the last word on gaming, technology, animation, interactivity and "geek culture" for the male 18-34 demo. The network has given young guys of today's digital generation a television home. G4 is the #1 podcasted cable network in America and is available in 59 million cable and satellite homes nationwide. G4tv.com is a top web destination for video game news and information. The network's popular original programming includes "Attack of the Show!," "X-Play," "American Ninja Warrior" and "Campus PD." G4 also continues to expand its live event coverage at CES, Comic-Con, E3, Tokyo Game Show and more. G4's Multiplex features content on all possible digital platforms, including G4tv.com, G4 Mobile, G4 Podcasts, G4 on Demand, G4 Video Player, G4 Wii Portal and G4 PS3 Portal. G4 is a network of NBCUniversal Cable Entertainment, a division of NBCUniversal, one of the world's leading media and entertainment companies in the development, production, and marketing of entertainment, news, and information to a global audience.
Click here for the Iron Man: Rise of Technovore animated feature subsite!
Follow Marvel Animation Age on
Twitter - Facebook - Tumblr
Marvel Animation and related content are property of Marvel Entertainment,
LLC, a wholly-owned subsidiary of The Walt Disney Company, 2001 - 2013.
Marvel Animation Age and everything relating to this site - copyright, 2013.
Proudly hosted by toonzone. Contact us.