· Episode Guide
· Episode Reviews
· Character Bios
· Interviews
· Archives
· DVD Releases
· Comic Gallery
· Title Sequence
· Downloads
· Live-Action Movies
· Message Board
· MAA Home Page
Spider-Man Series Description:

While attending a science fair, over-achieving high school student Peter Parker is bitten by a radioactive spider and exhibits powerful spider-like abilities transforming him into The Amazing Spider-Man. After misusing his power, which results in the loss of his uncle Ben, Peter vows to use his abilities for good to fight crime. Based on the hugely popular Marvel Comic adventure, Spider-Man takes on New York City's most dangerous villains and is regarded as one of the world's most popular superheroes. With his super strength, agility and ability to climb and stick to walls, Spider-Man continues to bring criminals to justice.

Adapting the comic books, Spider-Man: The Animated Series premiered on Fox Kids in November 1994, and ran a total of 65 episodes before bowing out in January 1998 with a two-part finale. Set in the first few years of Spider-Manís life as a crime fighter, the show portrays the heroís first encounters with his colorful collection of enemies and is often considered to be the pinnacle example of season-long story-arcs.

Spider-Man: The Animated Series was produced by John Semper Jr. The show currently airs on both national and international markets and is readily available on home video.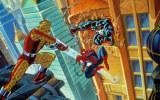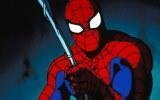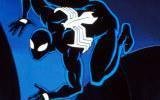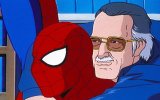 Return to
Marvel Animation Age